Who is behind Fitocracy?
Our Story
They would often provide advice and guidance only to see their friends give up for a variety of reasons.
Sometimes it'd be because they didn't see progress quickly enough. Other times it'd be because they didn't have others to work out with them. And many times it'd be because working out was just... well, work.
So in August 2010, Richard got the idea: what if fitness could be turned into a game? After all, both he and Brian understood how addictive it could be trying to get to that next level, beating that next boss, and completing that next quest (not that they spent their childhoods doing that or anything...) They also realized that the addiction games create was the exact same addiction that drives their fitness efforts every day.
And so Fitocracy was born. Fitocracy's mission is to make fitness a more fun, more addictive experience. Play Fitocracy to beat challenges, push your boundaries, and show your friends who's boss. Get addicted to your fitness.
The Team
Brian Wang
Co-Founder
Brian became interested in fitness when he realized that all the video game playing he had been doing in high school turned him into a skinny nerd who didn't get outside very much. So he swapped (most of) his addiction for video games with an addiction for weight lifting. Prior to Fitocracy, he graduated from the University of Pennsylvania and spent two years working in management consulting. In his spare time he likes to rock out at metal shows and play some sweet licks on the guitar. He's only gold league in SC2 and that makes him sad.
Richard Talens
Co-Founder
Dick is a former fat kid who used to look exactly like the kid in Up. He eventually geeked out over fitness enough to lose a lot of weight, get stronger, and compete in bodybuilding shows, even if he doesn't even lift. He's been the nutritional coach to a many clients, including Miss America (successful) and his fat cat (unsuccessful). He has never been given the opportunity to coach a horse, however. Dick no longer works at Fitocracy.

Vini Dy
Chief Technology Officer
Vini Dy leads the development of Fitocracy's applications on the web, iOS, and Android. Prior to Fitocracy, he was the Director of Technology at The Wonderfactory. He previously held developer roles at MySpace, FoxSports, and Activision.
Jared Cocken
Chief Product Officer
Jared leads product at Fitocracy. Since his role at Fitocracy combines his three biggest passions of design, fitness and technology, he's really very excited about it. Unless you enjoy three-hour long conversations about fitness, psychology and the larger social impact of the preventative care through exercise, you'd probably best avoid talking to him. He's one of those odd people who enjoys lifting things and running fast.
Prior to joining Fitocracy, Jared was a Creative Director at top New York agency, The Wonderfactory, where he helped design some of the world's largest websites. When Jared isn't wearing his tie, he dabbles in photography, film-making and is a keen collector of contemporary art and peanut butter.

Vik Panda
Chief Marketing Officer
Vik is a recovered Economist who has extensive experience in both the digital and fitness spaces, having been a founder at FitFiend and Activore. He's also consulted for health companies such as BodyChange and Batuka Fitness (though he insists he doesn't like to dance). Vik holds a BA/MA in Economics from NYU, an MBA from INSEAD, and has completed the CFA program.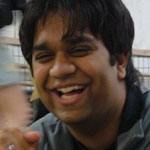 Jay Patel
Software Engineer
Jay holds not one but two degrees, Computer Engineering and Japanese, from University of Pennsylvania. He uses his particular set of skills to create smart algorithms to make Fitocracy more useful for its users. He also uses his skills to squat.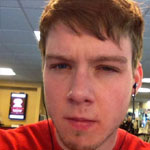 Juilus Parishy
iOS Engineer
Julius uses his great iOS skillset to quickly iterate the Fitocracy for iPhone application. He also uses his impressive physical strength (unknown to him until he started weight lifting after joining the team) to lift more weight in the gym compared to his fellow co-workers whom been practicing for much, much longer. This annoys them. His cat, Charlie, is quickly on his way to becoming an Instagram sensation.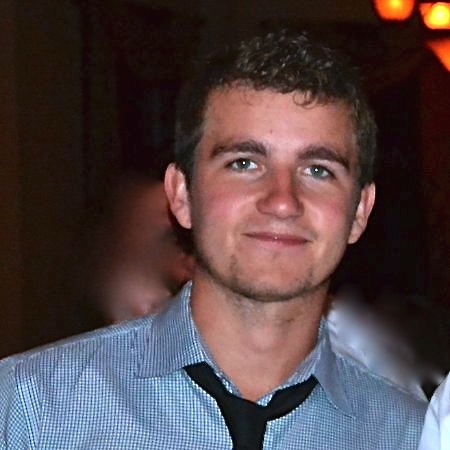 Jeff Hull
Software Engineer
Fresh off a year backpacking around the globe, Jeff is amped to be back at the keyboard, out of fitness "retirement", and helping Fitocracy take its product to the next level. Prior to joining the team Jeff worked at startups in the analytics space in his hometown of Boston.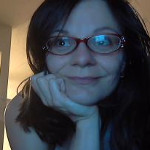 Jen Yoder
Community Manager
Jen is a squat junkie and cat enthusiast. She loves her work moderating and interacting with the Fitocracy community.
The Advisors
Alan Aragon
Fitness Expert & Author
Fun fact: Alan vanquishes fitness nonsense and pseudoscience in his monthly fitness research analysis called Alan Aragon's Research Review (AARR).
Alan Aragon has over 18 years of success in the fitness field. He earned his Bachelor and Master of Science in Nutrition with top honors. He is a continuing education provider for the Commission on Dietetic Registration, National Academy of Sports Medicine, American Council on Exercise, and National Strength & Conditioning Association. He maintains a private practice designing programs for recreational, Olympic, and professional athletes, including the Los Angeles Lakers, Los Angeles Kings, and Anaheim Mighty Ducks. Alan is also a contributing editor to Men's Health magazine.
Evan Gotlib
Head of Sales, blip
Fun fact: Evan has used Fitocracy to lose over 40 lbs.
Evan is the senior vice president of advertising sales creative services for blip.tv, the next generation TV network. He manages a global sales team and is responsible for all ad revenue and sales operations, including market research and creative services.
Blake Commagere
Founder | CEO at Deez Games
Remember Vampires and Zombies on Facebook? Thank this guy.
Blake pioneered the social gaming category on social networks by creating some of the biggest apps ever on Facebook including Zombies and Vampires and many other games. Blake was also a key member of the team that created "Causes on Facebook" which has raised over $20 million for various charities on Facebook. Most recently Blake was CTO at Ohai - a company creating a Flash MMOG. Previously, he was a Co-Founder at Mogad, Lead Engineer at Causes (Facebook Causes), Founder of a company that focused on fundraising for non-profits on MySpace, a Senior Engineer at Plaxo and the Founding Engineer of BuildForge. He sits on the Advisory Board of several companies in the Bay Area and Austin